If you're looking to clear out some clutter and make a little bit of money doing it, here is how to sell Beanie Babies for cash.
Were you part of the 1990's Beanie Baby craze? A couple of decades ago, these soft, stuffed toys took the world by storm. While they are no longer sought after in popularity, Beanie Babies are still collectible items and are worth money. Here's what you need to know if you're considering selling yours.
Our Favorite Side Hustles
Download these apps and make extra cash in your spare time. Get paid to complete surveys or take photos around your city.
20M+ members
Media survey payout is $.50 – $3.00
Make money in your spare time
Trustpilot rating of 4.5/5 from more than 30k+ reviews
Earn money for simple tasks
Take photos of places in your city and get paid
Over 10M users
Get PayPal cash and free Bitcoin
Where to Sell Beanie Babies?
Online buying and selling have soared in recent years and selling your collectibles online can open up your selling opportunities to a larger number of buyers.
Whether you auction your collection in pieces or groups on eBay, sell on Etsy or list on Craigslist or Facebook Marketplace, there are several online sites where you can sell Beanie Babies. Here's what you need to know.
MORE: 19 Most Expensive Beanie Babies in The World
eBay
If you're looking to sell almost any collectible, eBay is always a great place to start!
An online marketing place for nearly everything, eBay helps millions of buyers and sellers connect daily. (See this list of the best things to flip on eBay for a profit).
There are a couple of ways to sell your Beanie Babies on eBay. One is through a flat price listing, and the other is through an auction.
While auction prices can often go for higher values than flat price listings, the overall sale price can really depend on how collectible the Beanie Baby is and its condition.
Before listing your plush, do some research and see what other of that similar items are actually selling for (not just listed). Some sellers may be asking hundreds or thousands of dollars for a particular item, but the ones actually selling may only be selling for $20 or $30 dollars.
This TODAY article discusses additional details that can be helpful when posting your Beanie Babies for sale on eBay.
Craigslist & Facebook Marketplace
Looking to sell your Beanie Babies online, but deliver them locally and avoid shipping? Try posting your collection on Craigslist or Facebook Marketplace.
You may be able to find interested buyers in your area, and if you have a large collection, you may be able to sell them all to one buyer.
Etsy
While Etsy is primarily known for selling handcrafted items, it can also be another marketplace option for selling Beanie Babies for cash.
While the majority of Beanie Babies sales on this site tend the be in the lower dollar range, there are occasionally in-demand items that go for large dollar amounts.
Check out what are the best things to sell on Etsy.
Sell2BBNovelties
Due to the collectible nature of Beanie Babies, you may have the best luck selling them directly via a collectible retailer. One website, Sell2BBNovelties is ideal for those looking to sell collectibles and Beanie Babies are one of their top-selling items.
To sell Beanie Babies on Sell2BBNovelties, you have two options. You can sell the Beanie Babies individually, or you can sell your collection in bulk for a flat price.
The condition of the TY plush products is very important on this site and items must be in mint condition. Used or non-mint items will not be accepted and this applies to both the Beanie Babies as well as the TY paper hang tag. The toys must also be clean and odor free, with no dirt or spots and the hang tags must be in mint condition with no creases, price stickers, tears or fading.
This site does offer various bonuses including when you sell $30 of merchandise, you can benefit from free shipping!
Selling Beanie Babies Near Me
If you prefer to sell your Beanie Babies locally, there are also options closer to home. Selling these collectibles to someone particular can help you avoid shipping, and can also be more efficient if you have a large collection.
So where do you start to sell your Beanie Babies near you?
Antique Shops
The first suggestion would be to look for antique shops. Since these toys are now considered vintage, they are now desired items by some antique collectors.
Because these resellers have to purchase their items at a reasonable price in order to make a profit, you may make less for your collection than selling online. However, if you're looking to sell a large number of Beanie Babies or if your collection is in less than ideal-shape, this can definitely be an opportunity to pursue.
Note that antique shops generally specialize in older items, and Beanie Babies, which started in the 1990s, might not be considered "antiques" by some definitions.
Pawn Shops
Can you sell Beanie Babies at pawn shops? Unless a pawn shop specifically specializes in vintage toys, probably not. You're best to focus on antique retailers when you're looking to sell beanie babies.
Flea Market
Have a large collection and want to sell your Beanie Babies to collectors yourself? If you're willing to make a small investment in a booth rental and take a weekend or two, you may be able to sell at a particular flea market yourself.
Consignment Stores
A consignment store is a type of shop where you can sell your items, like Beanie Babies. But it's different from other stores. Here's how it works: Instead of buying your items from you outright, consignment stores sell the items for you.
They display your Beanie Babies in their store, and when a customer buys them, the store gives you most of the money from the sale. They keep a small part of it, usually a certain percentage, as a fee for their service.
This is a good deal for a few reasons. First, it's a pretty easy way to sell stuff. You don't have to worry about setting up online listings or meeting with buyers. You just give your Beanie Babies to the consignment store, and they take care of the rest.
Another advantage is that consignment stores often attract customers who are interested in the kind of items they sell. That means people coming to the store are likely to be interested in Beanie Babies, and might be willing to pay a good price for them.
But there are also a few things you should be aware of. One is that you only get paid when your Beanie Babies sell. If no one buys them, you don't get any money. Another thing to remember is that the store takes a part of the selling price. So, you might not make as much money as you would if you sold your Beanie Babies directly to a buyer.
3 Tips for New Sellers of Beanie Babies
Are you selling Beanie Babies for the first time? If so, there are a few facts that you'll want to know before you list your items for sale. Here's what to know about selling Beanie Babies.
The Outside and the Insides Matter
When it comes to putting value on your Beanie Babies, both the insides and the outsides matter. For the outside condition, make sure to examine your plush to check the condition. It should be clean and in excellent or mint condition to get the best price. There should be no tears, dirt or stains. The TY tag should also be still attached and should also be in good condition without any damage or wear.
The insides of the Beanie Babies can also impact price. The type of pellets inside does matte. Beanies with Polyvinyl Ethylene pellets are more common, and those stuffed with Polyvinyl Chloride (PVC) pellets are more rare. The tag attached to the Beanie Babies can help you determine what is inside.
It can also be helpful to know what generation your Beanie Babies are from when determining their value and price. This information should also be on the tag if you still have it attached and if you're not sure, search for reference guides online that can help you determine what generation by the type of tag.
Join a Beanie Baby Facebook Group
While we have already talked about Facebook Marketplace, another option for selling your Beanies on Facebook is in a Facebook group.
There are hundreds of fan groups for these stuffed toys where buyers and sellers can get connected and exchange information. In addition to being potential buyers, these fans can help you decide a price for your Beanie Babies, depending on their popularity.
Use Visuals When Selling Your Beanie Babies
When selling Beanie Babies (or any collectible online) it is important to use great visuals. Take multiple pictures at different angles, including close ups. The more information you can provide in your listing including the condition, the generation, type of filling, etc. can improve your listings and increase the chances of a sale.
Can You Make Money When You Sell Beanie Babies?
While they were merienda beloved, Beanie Babies are no longer trending. However, certain pieces of this plush product line from the past have held their value over the years. If you still have items from this popular collection, it can be worth it to see if you can sell your Beanie Babies.
Whether you sell them online or locally, the condition of your Beanie Babies, whether or not the tag is still attached and even the type of filling can impact the value.
Do you have tips on selling Beanie Babies for profit? Leave a comment below!
Looking to sell Pokemon cards for cash? Don't miss these tips!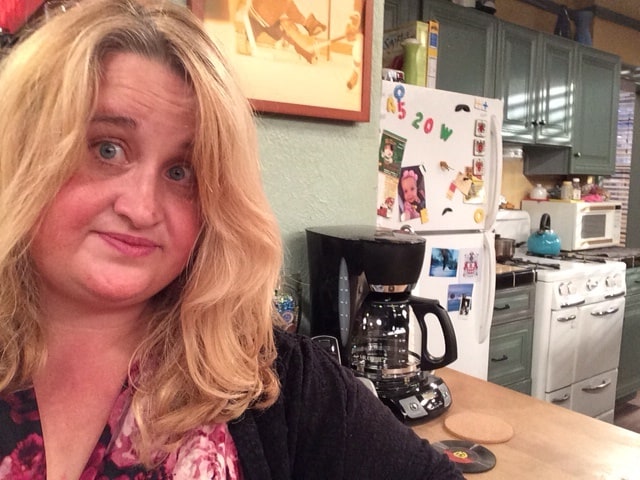 Kim Ritter is a frugal living expert, blogger and mom of two from small-town Iowa. What began as an effort to help her family save a few dollars a month has now transformed into a full-time passion to help other parents money. Visit her online at twokidsandacoupon.com and follow her on Twitter at @2kidsandacoupon for more ways your family can have fun on a budget.